I am a graduate student at Doshisha University, originally from Stockholm, Sweden. I've been to Japan several times and moved here 2014 to take a two years MBA degree. The reason I chose Japan and Doshisha University is very simple, I love the Kansai area of Japan. I have a bachelor degree in International Business from Södertörn University and I've also been studying the Japanese language. Before coming to Japan I worked in IKEA of Sweden.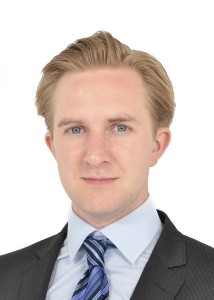 Personal Profile
I am a curious, emphatic and strong-minded person. I've been told I have:
Ability to Excel in a Multi-Cultural Environment
Intellectual Curiosity
Personal and Professional Integrity
I've been told to be calm and have a cool temper. I also believe myself to be thoughtful and analytical. I like to cultivate myself with education, sports and meeting new people.
Looking towards the future
After my MBA degree, I want to find a meaningful job and would like to improve the Sweden-Japan business relations. My dream is to be able to use the unique knowledge I've gained to make the world better place to live in.
What I'm doing now
Recently graduated Global MBA at the Global Business and Management Studies Program at Doshisha University.
Blogging about my experiences in Japan.
What I have done
Employments, 11 years
(2016) Commercial and Investment Office at Embassy of Sweden in Tokyo – Trainee
(2015) Gaijinpot – Contributing Writer
(2015) Doshisha University – Graduate Teaching Assistant
(2014-2016) IKEA Kobe – Retail Salesperson
(2012-2014) IKEA Barkarby – CR Specialist/Retail  Salesperson
(2007-2012) Keolis Sverige – CR Specialist
(2005-2007) Various part-time jobs
(2014) Doshisha University Reduced-tuition Scholarship
(2014) Doshisha University Graduate School Scholarship Award
(2014) JASSO scholarship for graduate students
(2014) Scholarship for studies in Japan – Sweden Japan Foundation
(2013) Price for best financial essay in Sweden- Finansförbundet
Education
(2014-2016) Global MBA (Global Business and Management Studies), Doshisha Business School
(2009-2012) BSc in Business and Economics, International Business Management, Södertörns Högskola University
(2009-2010) Japanese Language studies, Stockholm University
Certificates
(2015) Japanese Language Proficiency Test N2
(2013) TOEFL iBT- Test of English as a Foreign Language. Internet Based Test – 105
(2012) Club instructor-education, Swedish Budo & Martial Arts Federation
(2010) Group instructor-education, Swedish Budo & Martial Arts Federation
Other competencies
I've been an instructor for an Aikido club for many years. I like following the financial market and investing in stocks.
Japan. I know the Japanese language and business culture
Customer relations. During my professional experience, I've worked with maintaining and improving relations with customers
Awards. Due to my unwavering will, I've won several awards, including best financial thesis in Sweden (2012)
My hobbies include Running, Cycling, Outdoor Trekking and gathering Goshuin.
Languages
Swedish – Fluent
English – Fluent
Japanese – Business Proficiency
German – Beginner